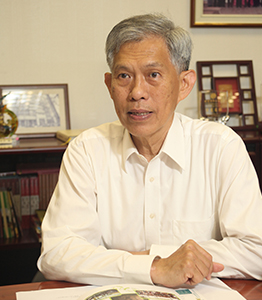 Tin Ka Ping Foundation (The Foundation) was founded in 1982. It strives to support the education sector and other charitable endeavours in the Greater China Region
The future of China lies in education. The Foundation upholds its mission to improving the quality of basic education in China. This is in fact the belief of my father, Dr. TIN Ka Ping, and it has been the focus of our continued effort.
The Foundation works in line with the local and national education policies and strategies. Since 2010, the Foundation has been transforming its operation and structure towards a professional governance while taking on major projects for school development, and teachers and principalsˇ trainings across mainland China.
We believe China's economic development underscores the importance of education quality at primary and secondary level, particularly in rural areas where we are committed to serve with our best. I hope this brochure will introduce you briefly about foundation's history and our work, and your valuable suggestions for us to improve in all aspects are always appreciated.
I would like also thank all the volunteers who have contributed selflessly; all their professionism and expertise have empowered us in the pursuit for better governance and development.
Tin Hing Sin
Chairman of the Board